Bio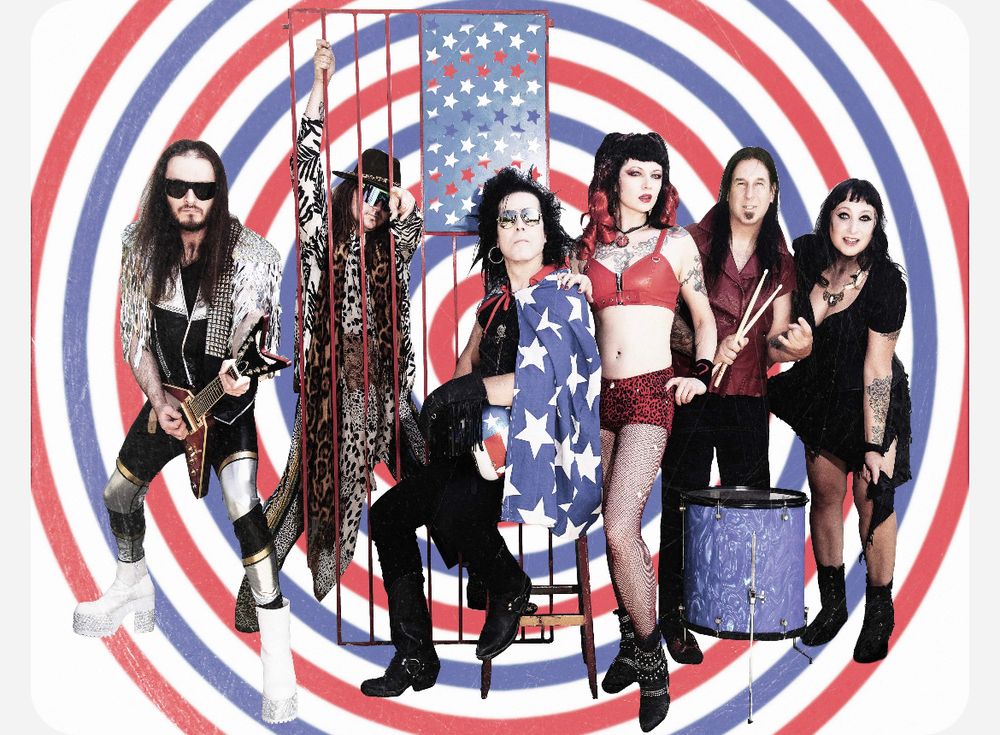 Detroit Denizens The Ruiners embody everything that's cool about GARAGE punk and GLAM rock. Buzzing surf guitars that evolve into ROCKABILLY PSYCH Freakouts, hip shaking voodoo rhythms lead by the snarky and seductive vocals of dynamic duo RICK RUINER and NINA FRIDAY.  It's a sonic collision of THE CRAMPS and The B-52's doused in ELVIS swagger.  
The Ruiners shimmy, shake, writhe, and moan their way into the hearts of music fans of all ages during every one of their BOMBASTIC live performances. Watch the smiles form on even the most jaded music fans (you know THAT GUY with the crossed arms standing at the front of the stage daring the band to prove themselves!) 
Sassy, sexy and the very BEST kind of DANGEROUS - The Ruiners rollicking musical mayhem brings thrilling FUN to any venue, party or festival. 
The Ruiners are currently putting the finishing touches on their latest release - 10 knockout tracks produced by acclaimed producer JIM DIAMOND (The White Stripes). Look for a November 2023 release date with tour dates to follow. 
LA Weekly called an advance single from these recording sessions – the holiday track "No More Mariah Carey" "the best Christmas Song of the Year." The accompanying music video garnered over 20,000 views in just one week on YouTube. 
The Ruiners were named "Outstanding Indie/Punk Band" in the 2023 Detroit Music Awards. 
The Ruiners are: 
Nina Friday – Vocals 
Rick Ruiner – Vocals 
Jungle Josh – Guitar 
Ryan "Skeletor" Goldsworthy – Guitar 
James Trunko – Drums 
Dana "Deadly" Forrester - Bass